Discover all of our partner campsites
See all our Campsites in
Haute-Corse Sea and Mountain
Our Campsites for
Upper Corsica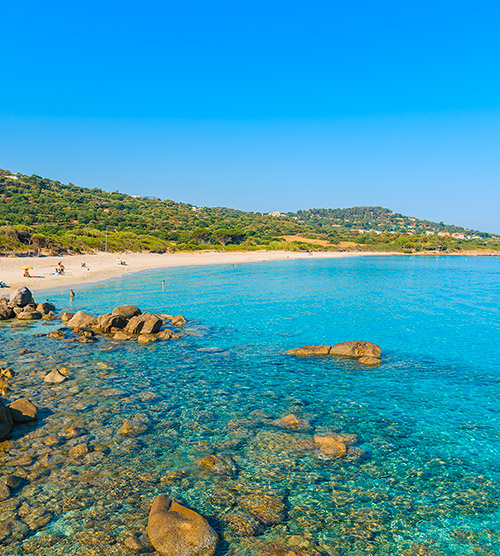 The Haute Corse campsite, what is it?
The Haute Corse campsite is a campsite located in Haute-Corse in France, near the Côte d'Azur. It offers many activities for campers during their stay. Some of them are volleyball, table tennis, kayaking, fishing, etc. Campers can also participate in organized hikes or bike rides on the bike paths or through the surrounding wooded areas.
Camping in northern Corsica is something very popular with holidaymakers to organize holidays with family, friends or with their partner. Several choices such as camping rental or booking caravans are ideal for an unforgettable holiday.
Your next vacation, feet in the water and in nature, inside a quality campsite, will offer you memorable moments of pleasure.
Indeed, by taking the time to take a vacation in Corsica, you will have the chance to go to places like the south of France with its beautiful sandy beaches, you will be happy to be able to really change the air. See our Campsite Corsica by the sea…
More information on Campsites in Haute-Corse
Find the answer to your questions
Your family, your friends and/or your partner would like to go on holiday with you ? Whether it's summer or colder times of the year, it's when you want it !
Camping in Haute Corse is a destination not to be missed, but several factors may determine whether it is better for you to leave at one time rather than another.
First, you have to take the weather into account. Indeed, to be able to go canoeing, surfing, or go on water slides for example, it will obviously be necessary to provide swimsuits, swimming shorts and therefore to go to Haute Corse when the island forecasts temperatures high.
Secondly, it will depend on the sports activities, aquatic activities or other that you wish to do once there. For example, if your goal is to relax during your trip, go hiking, enjoy spacious green spaces, etc. Prefer periods with generally fewer tourists to have peace of mind.
In camping Haute Corse, several services that we offer are available. Accommodation, catering, nautical activities and entertainment await you on site.
Acres of land surrounded by nature are provided for spending a dream vacation in the open air. All this near the seaside.
At Camping Corsica, you have the possibility of renting bungalows, caravans, mobile homes but you can also choose camping pitches by taking out a camping rental to set up your own tents and caravan.
In addition, direct access to the beach for water sports or even a simple swim are possible at your request, but not only. Indeed, a few meters from the beach many other activities also await you, table tennis areas, playgrounds and slides for example so that you can spend your camping holidays in the best conditions and with the smile !
Sandy beach, campsite with covered and heated swimming pool, aquatic area or water park, jacuzzi and many other advantages are provided to make your vacation rental worthy of the name. Camping in general gives you a different well-being from holidays bordering on the pollution of big cities. As you know, enjoying nature and the great outdoors is great for you and your family, get away from modern life and relax, leave stress aside.
Some of the most beautiful beaches in Europe are in Haute Corse, ideal for camping holidays to get a change of scenery in a natural setting.