Discover all of our partner campsites
our Campsites in North Corsica
Book your stay in Northern Corsica
Our Campsites for
North Corsica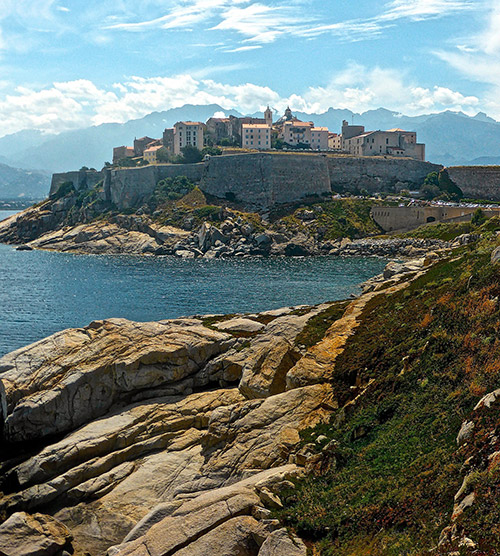 Camping Corse du Nord, what is it ?
The Corse du Nord campsite is a campsite for spending unforgettable holidays. Ideally located by the sea, this campsite offers you a marvelous sea view. Several campsites with direct access to fine sandy beaches, the most beautiful beaches to put your feet in the water, await you for your next family vacation, with your friends, or your love.
There are many activities for campers during their stay. You can play table tennis, kayak, volleyball and also take bike rides on the outdoor bike paths. Holidaymakers greatly appreciate organizing their camping holidays, thanks to several types of accommodation that exist to fully enjoy your successful holidays.
Campsite rental with bungalow, caravan, mobile home or simply rent the camping pitch ! In any case, we will let you discover a place even better than the south of France. A number of quality campsites exposed in the middle of nature perfectly adjusted to balance tranquility and essential activities.
More information on Campsites in North Corsica
Find the answer to your questions
To stay with the whole family in a campsite by the sea, there are good reasons for everyone.
Indeed, all campsites have what you need for your comfort. Your beach campsite offers many water sports and sports activities as well as play areas for children. On the other hand, it is possible that the reason for your camping trip, for a weekend or more, is rest. Can you rest on such an exciting trip? No problem. Other destinations with a spacious wellness area to recharge your batteries are planned.
In addition, if your favorite hobby is water, you have an indoor pool and a heated pool. And of course, apart from these swimming pools, you can have direct access to the fine sandy beach of your small nature campsite. Still in the theme of water, an aquatic area or water park is generally accessible around your vacation rental.
Different camping pitches exist in Northern Corsica. And many activities are possible to do once there, here are some examples.
Water sports like canoeing or surfing. Nothing better to cool off while having fun !
Swimming. Indeed, some will prefer to go to the edge of the beach towards the Mediterranean Sea to have a little good time in the water or sunbathe on the sands. Animations can also take place on the beach, organized by animators if you are lucky enough to come across them, have fun !
Walks in a natural park. For the holidays, and sometimes depending on your budget, a short hike by the lake or a pond accompanied by your children who will stop at a playground is a way like any other to enjoy. Know that petanque corners are also provided that you may come across during your walk.
Visits. Indeed, during your stay, visits are offered if you wish, so go ahead and visit the castles !
Apart from these activities, you will also find water slides, a paddling pool and small water activities for children. As much in high season as in low season so welcome to the campsite !
Finding a campsite is not an easy thing, especially at the last minute. However in Northern Corsica many choices are available to you through Camping Corsica.
Rentals of bungalows, mobile homes, with covered and heated swimming pool on your campsite or the choice of a covered terrace for example, can be reserved now !
You can also opt to rent only the campsite and bring your own tents and caravans ! We have several hectares of land so that everyone can camp and find their place.
Also choose the ideal place, a few meters from the beach or further away if you are more oriented jacuzzi than large beach !